Hi everyone welcome to this weeks challenge.

We have had a makeover I hope you like our new look.
Thank you all so much for all your marvellous creations last week.
Its now time to announce our design team favourites and winner.
DESIGN TEAM FAVOURITES

No 30 - Elaine
No 41 - Vanessa
No 50 - Rosina
No 71 - Debi B
No 91 - Annette Stapylton
Congratulations please take your design team favourite badge
WINNER
Congratulations please take your winners badge and
e-mail
fiona.walker3@aol.co.uk
for details on how to claim your prize
With Winner Crafting from the Heart in the subject line
|Thank you so much to our fantastic sponsor
Nikki Burnette Digital Stamps



CHALLENGE 112
As always our challenge is anything goes
This week our fantastic sponsor is
Luna Girl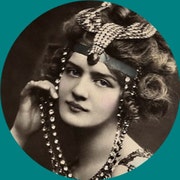 Our excellent design team B have been busy creating for your inspiration and here are their fantastic makes.
Fiona
Using
French Writing Text
Heather
Using
Roses
Hath-thi
Using French Writing Text
Kandis
Using Victorian Tea
Isobel
Using
Victorian Cats
Pamela
Using Victorian Tea
Mary
using
Birds 3
Good luck Everyone